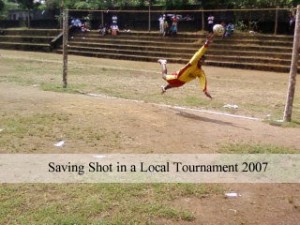 Posted on November 4, 2013 by niyazsky in Life.

I start Playing football from high school level, was in School Team, Higher Secondary team, and College team. I am an aggressive Goal Keeper, I take all remedial measure before entering to field, like cover elbow,knee, wear Leg Pad etc, that's make me confident to Jump on ball. Played in Local club 'Eagles Vattaparamba'.

No Comments. Continue Reading...